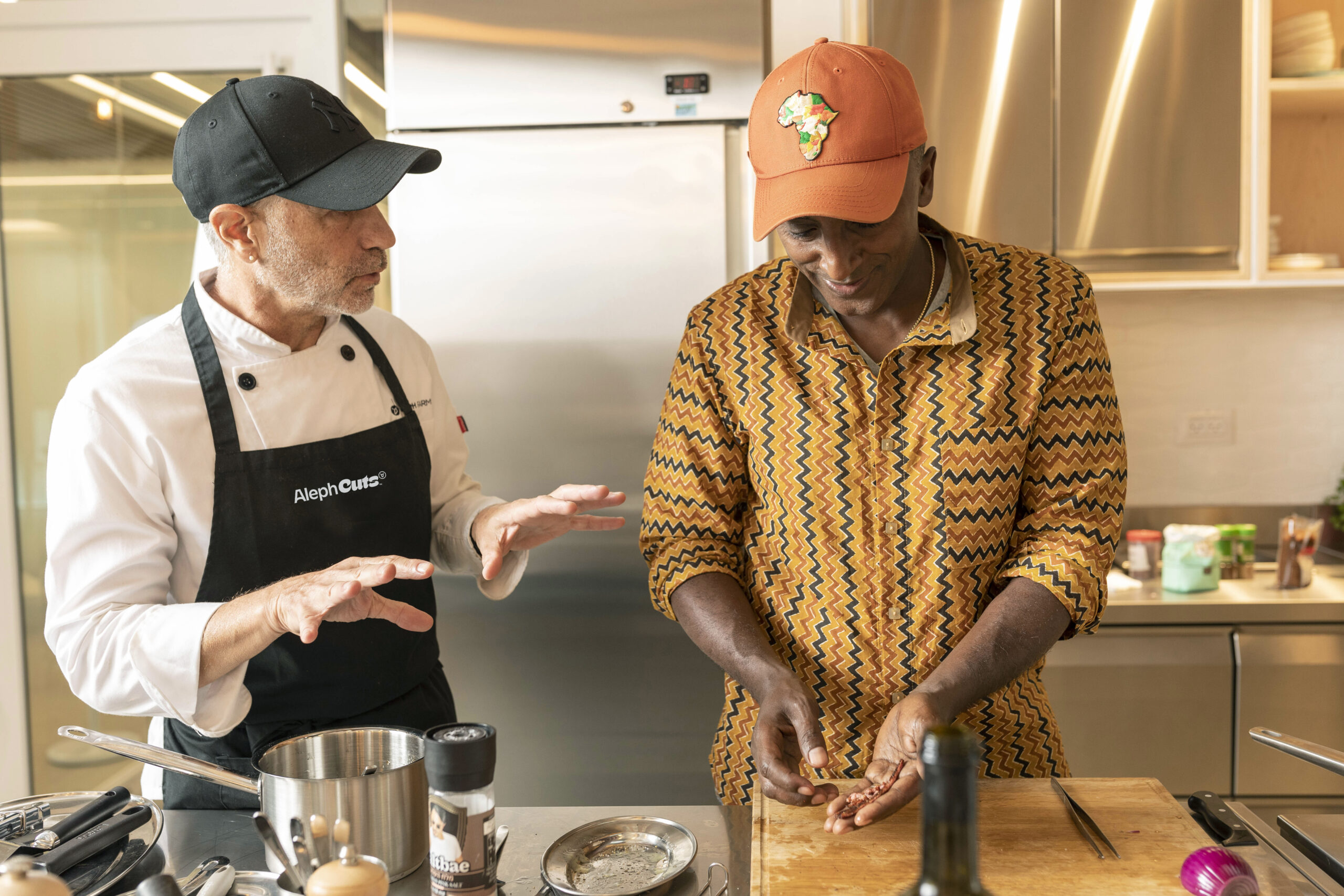 We're thrilled to announce our exciting collaboration with the legendary Chef Marcus Samuelsson, as he joins forces with Aleph to create unforgettable culinary experiences centered around Aleph Cuts! The celebrity chef, New York Times best-selling author and TV personality is now an investor, culinary advisor and launch partner.
As with all of our partners, it was most important to us that we share the same values, and with Chef Marcus it couldn't be a better match.
Chef Marcus Samuelsson is renowned for his diverse culinary background, innovative cooking style, and philanthropic efforts. With a fusion of flavors from various cultures, he has received accolades such as a three-star rating from The New York Times and winning "Top Chef Masters." Samuelsson's expertise spans African, Caribbean, Scandinavian, and American soul food cuisines, resulting in visually stunning and delicious dishes. 
Reflecting on his new partnership with Aleph, Samuelsson shares:
 "It's essential that we look for new ways to feed our planet sustainably, which is why I was attracted to the mission of Aleph Farms and being part, both as a chef and as an investor, in bringing delicious, cultivated meat to the table, " said Samuelsson. "Right now, it's a pioneering movement and one that I think will only grow to be more important and increasingly commonplace in our lives. What once felt futuristic — like electric cars — soon becomes familiar. This is a game-changing moment in the industry to invest in the future, and I'm excited to partner with an innovative company like Aleph Farms."
Beyond cooking, Samuelsson advocates for diversity in the culinary industry and provides opportunities for underrepresented chefs. Chef Marcus Samuelsson is a celebrated figure in the culinary world, known for his unique flavors, excellence, and social impact. These shared values perfectly align with our desire to empower chefs to craft inclusive cuisine.
The road ahead
Together, Chef Marcus Samuelsson and Aleph embark on a journey to reimagine the possibilities of flavor, sustainability, and inclusivity. By blending our expertise, we strive to create a culinary experience that honors diversity, pushes boundaries, and inspires a new era of conscious dining.
Chef Marcus will work closely with Aleph Farms as it brings Aleph Cuts to Singapore and Israel later this year and to the United States next year, upon receiving regulatory approvals.
Stay tuned here for more good food news. The future of steak is bright.