Collagen
Collagen is the primary protein found in the human body. It is especially prevalent in skin, bones, and ligaments. Commercial collagen is today produced from carcasses of cows.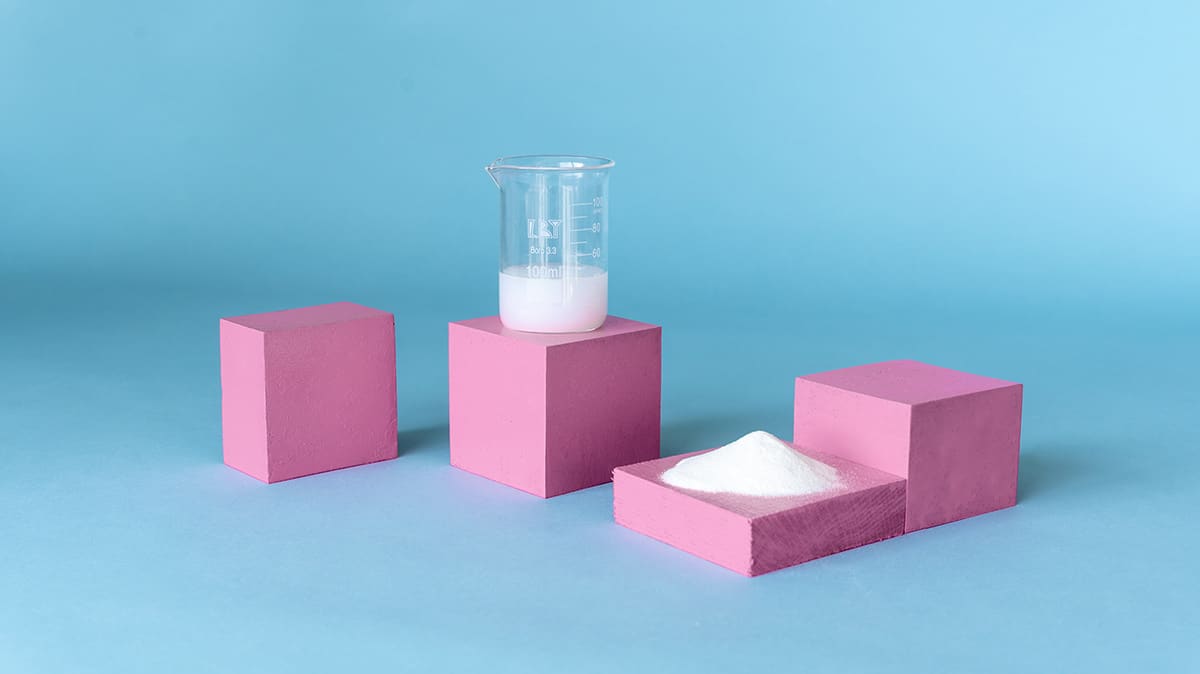 Our Approach
At Aleph, we know that in order to truly build resilient and secure food systems, we must find new ways to produce the full range of cow-based products at scale. For instance, meat accounts for less than 40% of the weight of a cow, while the remaining portion is processed into byproducts such as collagen, leather, pet food, enzymes, and fatty acids or discarded as waste or animal feed. Conventional beef collagen is produced by boiling cow hides and carcasses.
Bio-identical Collagens
We leverage key components of our Cuts cultivation production method — including the cow cell banks and animal component-free growth medium — to produce a variety of nature-identical collagen proteins directly from cow cells.
Unique Benefits
Unique Benefits
Unique Benefits
Our collagen technologies can be applied to a broad range of applications in the food industry in the form of gelatin, but also as a nutritional supplement, in the cosmetic and medical industry. Collagen is also the primary material making leather.
Tailored and precise characteristics
Pure collagen with no contaminants or toxins
Consistent, uniform batches
Stable supply and pricing